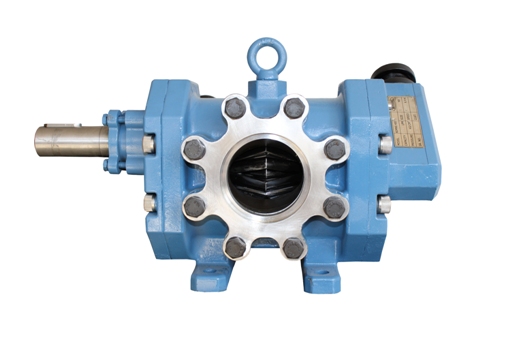 Pumps are highly vulnerable to fluids that are gas- or solids-laden. It is only possible to pump up a limited amount of particle size and concentration. Solids by themselves can seriously harm pumps, even causing them to stop working altogether.
In addition to hydrocarbons, oils, fuels, and adhesives, positive displacement pumps can pump high-viscosity fluids. As viscosity increases, friction increases, reducing pump performance for rotodynamic pumps.
This article includes factors that will help you in selecting Gear Pumps Manufacturers In India.
Factors To Consider
External And Internal Gear Pumps
There are some design and building discrepancies between internal and external gear pumps. Trapped fluid within the gear pump teeth is pushed to the high-pressure discharge side. Compared to exterior gear designs, internal gear pumps may often suction finer.
Clearance
This way, fluid cannot escape through the outlet port (it creates a seal). In the case of metal parts rubbing against one another, there must be a gap or clearance between them. Gear clearances, peripheral clearances, and gear-to-gear clearances all allow fluid to penetrate.
The higher the viscosity of the liquid, the more slippage occurs with clearances, developed pressure, and liquid viscosity. Keeping the pump's pressure high requires a small gap of 0.0005 inches. Users should consider some essential variables when selecting and sizing gear pumps.
Pressure And Flow Rate
When fluid moves against frictional resistance and gravity, it moves at a flow rate. It is important to determine the right pump and modify it based on pressure and flow.
Pump speed determines flow rate in gear pumps and any other positive displacement pump, unlike centrifugal pumps. Fluid will deliver at a fixed rate during each revolution.
Based on the flow rate, we can determine what speed we should run the pumps at. There will, however, be some slippage through the clearances, reducing the actual flow. The gear pump's volumetric efficiency still ranges from 80 to 90 percent. The amount of fluid that leaks back to the inlet port is therefore 10 to 20 percent.
Another important consideration in choosing a pump is the differential pressure. In gear pumps, there is no concept of the shut-off head because the flow rate remains constant regardless of pressure. Gear pump components will only experience increased torque as the system puts an increasing amount of pressure on the pumps.
Liquid Temperature
As temperature rises, liquid viscosity falls. To pump liquids at higher permitted speeds they heat them frequently beforehand. On the other hand, pumps are necessary to handle liquids at low temperatures. In either scenario, considerable attention is necessary to pump construction in conditions of great heat.
Materials Of Construction
Temperature, pollution, and liquid concentration are important aspects to take into account. This is crucial when choosing the building materials in addition to the liquid itself. It is important to take into account the initial cost of the materials and replacement expenses.
One must also consider the expected lifespan of the service. Cast iron, bronze, and low-carbon steel are common materials for standard pump parts. These materials are usually more affordable at first.
The gear pump, however, has restrictions in its field of use as a result of its design. For instance, series connections between many pumps in multi-stage pump setups are quite uncommon. Consider these factors before choosing Gear Pumps Manufacturers In India.