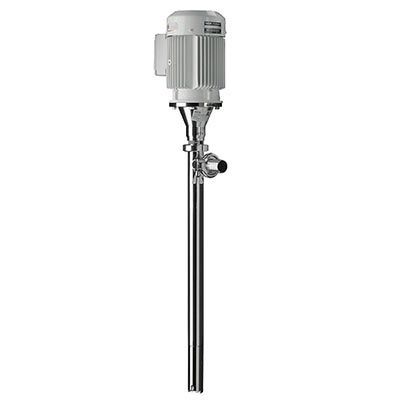 Due to their features, high viscosity fluids have a thick consistency and require specialised machinery to handle carefully. Often, the definition and measurement of viscosity are based on the fluid's thickness. The viscosity of fluid can be understood by looking at examples of a variety of substances.
These include water, ethanol, olive oils, milk, glycerine, honey, gel, etc. They range in viscosity from low to high. Different fluid types have various viscosities, necessitating various fluid transfer apparatus.
What Is A Viscous Liquid Transfer Pump?
Utility pumps that transfer and enhance water via hoses are called transfer pumps and boosting pumps, respectively. From simple aquarium applications to intensive dewatering, viscous liquid transfer pump can handle it all.
Pumps offered by viscous liquid transfer pump suppliers India are frequently used to fill water storage tanks. This is a duty you probably only want completed as soon as possible. Hence, a fixed speed pump is ideal for the job. They make the cost of a variable speed motor for a transfer pump unnecessary.
Using Viscous Liquid Transfer Pumps: A Guide
Transfer pumps can be used in a variety of applications. They are an essential instrument for transporting fluids from one place to another. Yet, there are certain things you should know about their use. It is because not every transfer pump is designed for every task.
Identify The Fluid Type
The type of fluid you will be pumping is the first thing you need to decide before employing transfer pumps. It is not possible to pump substances like oil or gasoline using a pump made to pump non-flammable fluids.
There are additional limitations on the types of fluids that pumps can pump. It is because using a fluid that a pump was not made to handle can cause damage to it. Always make sure your pump is compatible with the substance you are pumping.
Height and Volume of Fluid
Of course, the second thing you must decide is what the pump's capabilities are. The transfer pumps that are best for you will depend on the volume of fluid you want to pump. It also depends on the height you want to pump it to.
Making A Pressure Difference
In order to transfer fluid from one place to another, transfer pumps generate a pressure difference. Power is necessary to push fluid out of the pump and towards its destination.
It also helps to draw fluid into the pump. You need to verify the specifications. It helps you to find out if the pump has the ability and power to carry out its function adequately.
It Is Vital To Fit Properly
Also, you can require a variety of adapters and fittings while working. So always double-check that you have the right ones on hand to ensure a seamless process. You can attach the fittings and start transferring the liquids quickly and effortlessly once you have the appropriate pump.
Conclusion
Also, the viscous liquid transfer pump must be able to start and stop automatically in response to tank demand. This is a problem that is frequently handled by utilising a float valve. The pump does not start if the maximum tapping point is higher than the start pressure. Hence, it is advised to select a viscous liquid transfer pump with an additional external input. It helps to determine if it is capable enough to accommodate a float switch.