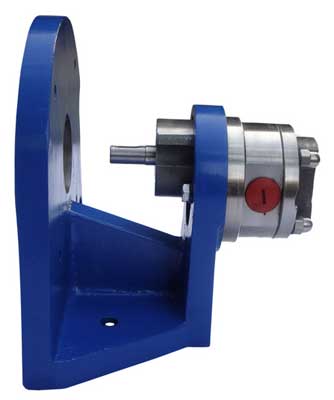 A pump is unique machinery that moves fluids. This pump can convert electrical energy into hydraulic energy. Direct lift, displacement, and gravity pumps are three major groups of pumps. Some unique mechanism operates a pump. It is very unique and affordable.
Pumps consume energy to perform mechanical work. A pump is operated through many energy sources, including manual operation, engine, wind power, and electricity. A mechanical pump is useful in pumping water from wells, pond filtering, and aquarium filtering.
Water Well Pump Mechanism
The shallow well pump is one of the important forms of pump that is mounted above the well either in the home or in a good house. It draws water from the well through suction. Suction is involved in this process. It is very beneficial for different usages.
Atmosphere pressure is doing its task perfectly. You can create a vacuum in the straw above the water. Once the vacuum is there, the weight of the air or atmospheric pressure pushes the water up the straw. Jet pumps create suction in a rather novel way.
The pump is powered by an electric motor that drives an impeller or centrifugal pump. The pumped water is new water drawn from the well by the suction at the jet, and then combined with the drive water to discharge into the plumbing system at high pressure.
Benefits of Using Stainless Steel Pump
The significant benefits of using stainless steel pumps are as follows-
The properties of stainless steel as a metal make it proof against corrosion and oxidisation. Over time, bronze becomes prone to corrosion, and it becomes unfit to be used since it will result in leaks.
If you choose a proper stainless steel pumps supplier in India, you will get a good quality pump at an affordable price.
Stainless steel can improve the surface performance of your pump, so creating a lot of energy economical and enhancing the general performance of the pump. Also, it might pave the method for the property performance of mechanics.
Stainless steel pumps go with glorious formability. They can perform an easy installation process. This type of pump is easy to fabricate. If you wish the pump system to adjust versatility in a harsh environment, try to choose stainless steel pump.
Stainless steel pumps can cast it within the pumping business. The stainless steel rotary gear pump is one of the best pumps.
Process of Choosing Stainless Steel Pump
One should consider a few factors while choosing the stainless steel pumps supplier in India-
General corrosion is the uniform metal removal due to electrochemical and chemical reactions among metals.
Localised corrosion is more problematic than general corrosion because it cannot be compensated for through thicker materials.
Corrosion is a form that occurs in selective areas of the pump. It is unique. Try to consider it before buying a pump.
Consider these factors while choosing the best stainless steel pump for regular household and commercial usage. You can visit several online portals for this purpose