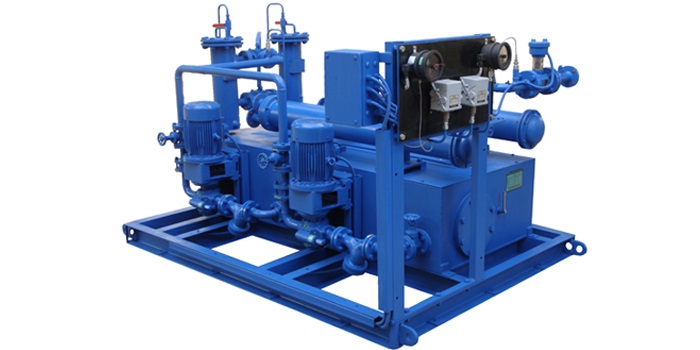 A loading unloading machine is used to for loading and unloading fuels, cargo, and liquid between any point of terminal, wharf, and trucks, railcars, or from any other transportation means. They are a continuous- or intermittent operation conveying and hoisting machine which is used for performing tasks such as conveying, loading-unloading, and casual stacking operations with goods.

These machines can be mobile, stationary, self-propelled depending on the types of operations they need to perform. They are usually driven by electric motors or internal combustion engines, the power of motor and engine is transmitted to the drive and working elements through hydraulic or mechanical transmissions.

Loading unloading machines are divided into two main basic groups:
The loaders, which performs the task of loading but they are often also preferred for conveying bulk goods.

The unloaders are commonly used for purposes like unloading goods.

Loading unloading machines are also known as loading unloading skids. Areas of application of loading-unloading skids are:
Liquefied Petroleum Gas (LPG);

Crude Oil,

Sulfuric Acid;

Diesel;

Liquefied Natural Gas (LPG);

High-Concentrate peroxide;

Aviation and helicopter Fuels;

Bulk goods

Features and benefits of buying loading unloading skids:


Easy installation, nil environmental impact, and help cut off costs.

Achieve curate measurement and performance with best system design

Meets safety requirements and monitor operations with safety and automation integration

Continuous good transfer assurance

Increases the process of loading/unloading efficiency with high-capacity flow meters

Reduce cost, risk, and time with its operations

Ensure trouble-free movement of bulk goods

Loading and unloading skids are high in demand for the functionality of items from one place to another. They are ideal for the damage-free movement of bulk goods. Latest skids are designed fully customizable in order to meet all types of requirements. To buy there are so many loading unloading skids manufacturers in Gujarat who deal in only fully tested and S&S technical QA set certification and standard pass. You can buy skids online from various loading unloading suppliers website. The best part of buying online is that suppliers offer great deals.

Advantages of purchasing loading unloading skid online:
A wide range of options to pick the right one

Direct order placed with the manufacturers, suppliers, and exporters

Easy to reach and track order

How to find the right loading unloading skid suppliers in India?

There are numerous suppliers in the market. But only a few serve the best with following features:
All skid systems are FAT (Factory Acceptance Tested) and meet all the safety, government and industry regulations.

Quick contact for technical support, operator training and start up commissioning

Complete set of guidebooks for every piece of equipment and system

Reduced fitting and start up time – ready to move product shortly after arriving on site;

Very less delivery times, reduced project costs, improved accuracy

Topnotch-quality, latest skids procured from trusted vendors

Installation & after sale services

Minimum guarantee and warranty

Affordable rates